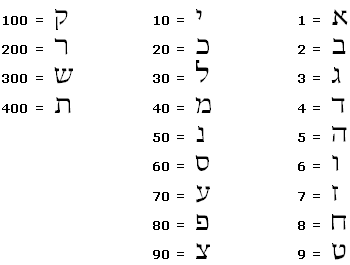 For weeks I spent every free moment reading the Hebrew Bible and looking for clues concerning the meaning of the number 11. My ability to read Hebrew Scriptures had been very limited in the past. That suddenly changed when I was still with Katy and was reading the Book of Jeremiah with the thought that I would love to be able to tell the stories of The Bible as they were meant to be told, as lessons about God's relationship with His people and their prophets. Finding it difficult to follow the text, while under the influence of Magic Mushrooms, I fell asleep with the Tanach placed on my naked chest, over my heart. The words in my mind as I was overcome with tiredness were, "I wish I could read this like I read English prose."

I fell into a deep slumber that lasted for only ten minutes.
When I awoke, I lifted the Tanach off my chest and continued reading the Hebrew text of chapter 31, Jeremiah.

In English it says....



31 (32) It will not be like the covenant I made with their fathers on the day I took them by their hand and brought them out of the land of Egypt; because they, for their part, violated my covenant, even though I, for my part, was a husband to them," says Adonai. 32 (33) "For this is the covenant I will make with the house of Isra'el after those days," says Adonai: "I will put my Torah within them and write it on their hearts; I will be their God, and they will be my people. 33 (34) No longer will any of them teach his fellow community member or his brother, 'Know Adonai'; for all will know me, from the least of them to the greatest; because I will forgive their wickedness and remember their sins no more."



I was suddenly able to read with full comprehension of the flow of meaning. I understood the flexibility of Hebrew root letters, how they represented abstractions that were shaped onto the spellings of the Hebrew words in a way that allowed for much to be said with very little language, it was all pregnant with significance like poetry is, so very inspiring!

Shortly after Katy left I decided to read the Hebrew Bible from cover to cover, using a Hebrew Dictionary but without commentaries. When I wasn't reading I was teaching English lessons and I was blessed with many pupils of all ages who were happy with my lessons. I did as many as 25 hours a week, some at home and others at the student's houses. I took 100 shekels an hour and paid no taxes. My fears of being arrested proved unfounded but I was never really confident it couldn't happen any moment. The many times Eveline had had me arrested when I was trying to earn the money to pay the alimony had been a real trauma, though I succeeded in spending no more than five or six hours in jail each time I had been arrested. There was always someone who would get the money together and run to the air port where there was an open bank to make the payment at night so I would be released. Eveline once had me arrested in the middle of a lecture I was giving. There was no reasoning with her. Yuval Dor, my partner, had tried but to no avail. So I was scared it would happen again and this time there would be no one to help as all my friends had distanced themselves from me when I became so obsessive about the number 11.
And because I want to be completely honest about my life, as I believe The Messiah should, I had enough money to frequent Brothels where I sought out the warmth and intimacy I always seemed to find in the company of prostitutes. Working Girls, who Leonard Cohen called Sisters of Mercy (he denied that's what he meant but I don't believe him), were always very kind to me.





They would stretch out my time embraced with them for as long as they could, until the brothel owner had someone knock on the door several times, shouting that our time was up, even though I almost never left a tip. I had also made a very significant relationship, platonic, with one girl who has been very helpful to me for these last twenty years. I met her as a call girl who came to my flat at Dizzengoff 242 in Tel-Aviv. She was just 19 then and I met her half a year before Katy. After coming to me in her line of work several times, after I expressed feeling love for her, she refused to have sex with me, saying what I felt wasn't appropriate and I was fooling myself. She was brutally honest with me and that made me like her even more. She was Russian, from Saint Petersberg, where she had started working in this ancient profession at the age of sweet sixteen. She barely knew Hebrew and instead of having sex we would tell each other stories while lying half naked and embraced. Till today she says she learned Hebrew from me. Finally, she agreed to call me outside her line of work and I took her to a restaurant and she explained to me that we would never be lovers but she wouldn't mind having coffee once in a while.

I introduced Katy to her after my telling Katy about her on our trip to the Golan Heights caused Katy to think that she wanted to be loved as I loved the "working girl" from Saint Petersberg. Life is so strange.

So I read the Hebrew Bible and it flowed through my mind and I found ever more signs that the number 11 was a sign of communication between God and the people he designed to be spoken to.

Sometime in the early months of 2001, after I had seen Katy for the last time, I got a call from the court saying I was to be tried for alleged violence against my wife Eveline, committed seven years previously. The truth is I had left Eveline after she had made some false complaints to the police, including one in which she said that I had urinated on her while she was in the shower. In retrospect I understand that she felt like she was being peed on by me as I had lost all respect for her and she had never had any respect for me according to what I believe respect to be. This of course made for a disastrous marriage from the very beginning. On many occasions I had slapped her, or pushed her away when I felt she was forcing herself on me. I don't recall ever hitting her more than once at a time. For a long while this went on and while Eveline told every one who knew us that I beat her, she never complained to the police until I refused to sleep in the same bed with her and went to sleep on the balcony instead.

This act of refusal on my part to continue any physical intimacy with her, infuriated her beyond all reason. She began to sabotage my work which was our only source of income as she was never able to hold a paying job. I had people coming for consultations to the house and she would make noises, so that it was obvious that what was being said to me in privacy she could hear too. I had to leave because I understood that in her fury she might have me arrested for raping her. I finally left after understanding that there must be a God who could hear my thoughts because God is everywhere and that means inside my mind, too. And in my mind I knew myself to be innocent of any real ill intent towards my wife, but I didn't love her, never had, had married her for all the wrong reasons and mostly out of feeling guilty for having made her fall in love with me simply to prove to myself that I had such an ability, which was a sin and the reason I was fated to have such a terrible married life.
So I left and did very well for doing so, culminating seven years later in my return to Israel and the children coming to live with me.
Then everything fell apart with Katy as I have told and I was left reading the Bible and seeing signs everywhere and going to prostitutes and being fortunate to make enough money to survive and finally being summoned to pay the price for my violent actions towards Eveline whom I should have left after I saw I couldn't stop myself from hitting her, time after time, and even if I thought she preferred I hit her rather than leave her.
I couldn't afford a lawyer and at that time the courts didn't supply one so I had to defend myself. I didn't do a very good job as I felt guilty even if I was innocent of the specific acts Eveline had accused me of.
After several court sessions where Eveline appeared and testified in tears how I was so cruel I even tortured the gold fish she had in many different aquariums in the children's room, an expense I had never agreed to pay but was forced to pay anyway, I was given 4 months of community service that was to start in May, 2001, at a place to be determined sometime in April. The Judge said she would have given me prison time had not so much time passed and despite my having the care of the children. She called me a manipulative liar and I felt very misunderstood and considerably concerned how I could make enough money if I had to give 8 hours of community service a day in May and June and then in July and August too, when the number of English lessons I gave would go down significantly.
In April, I drove to Ramla to get assigned to the place I was to do the community service. I arrived early one beautiful morning which I was aware of but couldn't enjoy as I was under much stress and financial worries and generally concerned about how I was so introverted with my number synchronicities that I was neglecting my children.
I stood outside a gate with about fifteen other people who were not standing in any kind of discernible line. There were at least ten people in front of me, between me and the gate behind which were the offices of the police authorities responsible for the community service assignments. No one seemed to know what to do or when we would be seen and interviewed, so I stood there as baffled as everyone else.
All of a sudden I saw a stout uniformed woman come out of one of the offices and march to the gate, open it, and come through with an outstretched hand and a little red note she gave me saying, 'You are number 11!".

I was astonished!
On the red note the number 11 was hand written. I put it in my pocket, meaning to show it to my children as a sign that something very strange was really happening to me, something like what happens only in dreams but its for real.
I didn't see anyone else get any number, but people were called and entered the compound for their interviews. Finally someone said, "Number 11." and I entered the compound in a state of mild shock and got interviewed and was given an assignment close to home at a sports center for invalids.
Just before this, it had finally entered my mind to do a search for "11 meaning" on a yahoo search engine as I had a yahoo email address.

This is what I found.

"11:11 (ELEVEN:ELEVEN) If the number 11:11 has some mysterious meaning in your life then this list is for you. You are not alone! 11:11 is profoundly significant, coincidental and enigmatic to those who have it as part of their lives. This is the place to share experiences, theories, dreams, coincidences, thoughts or links about 11:11. We also discuss a broad range of spiritual topics in this list and it has become a great place to get and share information. The focus here is to find meaning in the mysteries of life and to try and help each other be open to this next evolutionary leap we are experiencing. I expect this list to be a positive exchange of ideas and enriching for all who join.
Welcome!"


I was very intrigued and started to read posts where I saw that there were many people out there who were having experiences similar to my own. The difference between me and them was that I had the audacity to believe the phenomenon was really all about me and my becoming The Messiah, though I dared not say that yet to anyone out loud or in writing. These people had number synchronicities and all kinds of meaningful coincidences and all this had started for me just in February, 2000, when I moved into the dreamed of flat I was still living at, alone with my children. Before that I had never even encountered the word synchronicity and believed putting too much meaning into coincidences was irrational!

Finally I gathered enough courage to make my first post.

It was on March 13th, 2001, a few weeks after the last time I saw Katy, after I decided I would let her go and forever (maybe not forever) leave her alone.

hello to all the bewildered,
who like myself have had their lives punctuated with Divine Grammar...
Extensive research has shown me that the 11 phenomena is as old as
the Old Testament for it is very much a part of the process of
communication between God and His chosen.
Interested people can find out more by e-mailing me////
Every old testament reference to God communicating in Hebrew relates
to the number eleven/ I have the numbers and the texts

It is unedited and shows how much a novice I was on the internet.
Not getting much of a response I wrote this.


Mar 15, 2001
to all who ask what does it mean????

There is a code in the Hebrew old Testament that revolves around the
number 11 and its multiples as well as all numbers that have as the
sum of their digits the number 11. This code is the sealed book of
Isiah 29-11 and refers to a phenomena where the "blind can see" and
the "deaf will hear". see and hear the intervention of God in the
affairs of men, where coincidence becomes meaningful creation of His
unfolding Will/
examples
I am the Lord Your God=173=11
Hear oh Israel, the Lord is Our God. the Lord is One=1118=11
the secret of God to his believers=353=11
trust God=47=11
to believe in God=164=11
angel of God around us=191=11
much and many more'
many more.
translations of hebrew text where the numeric value is of Hebrew
text and not Englis.
all references to End of Days and Messiah are saturated with eleven
codings/// I received this from the Source at great personal price
and a bombardment of elevens that nearly drove me crazy, I'm sure
some of you know what I mean. what it feels like when the impossible
keeeeeeeps happening till you want to scream" yes, yes. there is a
God but what does He want from me?" well I have answers for those
with questions and will happily share/ I WOULD APPRECIATE ANY TYPE OF
HELP IN THE RESEARCH AND PUBLICATION OF THIS MATERIEL// DONATIONS
GREATLY APPRECIATED////////////////////////////////////JR838


I am somewhat embarrassed by these frantic and ignorant attempts to get recognition and help, but I tell everything truthfully as it occurred because that is my duty as a Hebrew Prophet and Scribe of The Divine.

Then there came this:


Mar 17, 2001
Here are some more examples of elevens in the Old Testament based on
the numeric value of the Hebrew phrases. There definitely seems to be
something going on here. The english translations are mine so excuse
me if they vary from the familiar.

Hear Oh Israel, The Lord is Our God, The Lord is One=1118=11
Moses in front of the children of Israel=1118=11
I am The Lord Your God -starts ten commandments-173=11
The Lord your God=92=11
And there was a word of God=26 3=11
Because I am the Lord God=182=11
because so spoke God=146=11
So spoke the Lord God=182=11
You will know that I am God=641=11
For God=56=11
THE LOVE OF GOD=434
GOD IS WITH ME=146=11
AND GOD SHALL BE JUDGE=146=11
TO BELIEVE IN GOD=164=11
IN THE VOICE OF GOD=164=11
BECAUSE A DAY IS TO THE GOD OF HOSTS=641=11
AND GOD HEARD=452=11
GOD OUR LORD=128=11
YOU ARE CLOSE GOD=740=11
EVIL IN THE EYES OF GOD=443=11
I WILL BLESS GOD=650=11
YOUR LORD GOD LIVES=110
FROM IN FRONT OF GOD=236=11
TRUST GOD=47=11
THE SECRET OF GOD TO HIS AWE BOUND-=353=11
A JEALOUS GOD=182=11
THE CITY OF GOD=371=11
ANGEL OF GOD=182=11
THE GOD OF FAITH=137=11
BECAUSE ITS FROM THE HAND OF GOD=191=11
YOU ARE MY GOD=452=11
IF GOD WILL BE WITH ME=281=11
BECAUSE A LIVING GOD IS AMONG YOU=443=11
THE FAITHFUL GOD=182=11
KNOW GOD=506=11
TO LOVE GOD=470=11
AN ANGEL OF GOD IS AROUND=191=11
GOD WILL NOT WANT TO FORGIVE=173 HIM=209=11
COMPLETELY TO GOD=146=11
AND GOD WILL BE TO ME=92=11
AND HERE IS GOD=92=11
AND IT SHALL BE A NAME UNTO GOD=452=11

GOD WILL BE ONE AND HIS NAME ONE=434

AFTER GOD=245=11

SAMUAL TELLS SAUL " AND YOU SHALL BECOME A DIFFERENT MAN= 1111
ABOUT SAUL=AND GOD GAVE HIM A DIFFERENT HEART=484 WHICH IS 44 TIMES
11.

THE SPIRIT OF GOD DRESSED IN GIDEON= 1111
IN ENGLISH I USE THE WORD GOD FOR BOTH YHWH AND ELOHIM THOUGH THESE
HAVE DIFFERENT NUMERIS VALUES IN HEBREW.

I WILL POST MORE LATER, THERE IS MUCH MUCH MORE AND IT GETS MORE AND
MORE INTERESTING. BUT HEREH YOU HAVE ALL THE MAJOR EXPRESSIONS
CONVEYING THE WORD OF GOD TYING INTO THE 11 PHENOMENA FAR BEYOND THE
LIKLIHOOD OF SUCH BEING RANDOM CHANCE. THIS IS EVER SO MORE
DEMONSTARTED WHEN WE MOVE FORWARD TO OTHER PHRASES WHICH HAVE TO DO
WITH THE MESSIAH AND THE END OF DAYS.


What terrible spelling mistakes I made. And the caps? I wonder what was wrong with me.

And then I posted this.

https://groups.yahoo.com/…/11-11/conversations/messages/7133

Most of my elevens have been of the hidden variation,
like 29,38,47,56,65,74,83,92= 484

484= "in the garden
" AND GOD CHANGED HIS HEART" of Saul after
annointment
484 is 11 times 44 by the way.
44= chay yhvh=God Lives

484= atid=future
484= la kdoshim= to the holy ones
484= al meshiah yhvh= on the Messiah of God
484= sod kodshi=the secret of my holiness=
484= chatati lyhvh= i have sinned to God

take 11 to the eighth power and you get the following
number.....
214,358,881

214= yared= will come down
358= messiah
881= truth-from the tree of Jesse
so you get 11 to the eighth power means-
truth, from the tree of Jesse, the
Messiah will come down. Jesse was the father of David,
see Isiah chapter 11,....
There is much more which connects to this but you all
got to let me know if you are interested, then I'LL
POST MORE.
JR
why the eighth power, well eight is the letter of sin
and life and "infinity" and there are many good
reasons why eight so....

HIDDEN= MISTATER=1100

The reason I post all these first attempts of mine to reach out and share my story is to demonstrate what I was finding in the Hebrew Scriptures and that it does appear to really be there and not just a case of my finding what reinforced my delusions. I am though, sure that there are those who will say it is just that- confirmation bias.

https://en.wikipedia.org/wiki/Confirmation_bias


A

r

t f

o

r

A

r

t

'

s

S

a

k

e

!




is b
eco
mi
ng

_________________
A Catastrophic Tragedy. Maybe Not!

29283812363938/11=2662164760358

Jonathan Michael Robbins

= 939=

יונתן מיכאל רבינס